MEET DAN LOHRMAN
In 1970, I was in the 11th grade, sitting in religion class in a Catholic high school, as I did routinely. On this particular day, however, I began to doubt everything I had been taught about God. How could there even be a God, I wondered, when so many horrible things were happening to my devoted Catholic family, not to mention the rest of the world? Inspirational leaders had been assassinated, violence was becoming more vicious and widespread, and unarmed college students had been shot on their own campus. Most importantly to me, my mother was raising three boys by herself because my father was an alcoholic who had left us. I was pretty fed up with God. In fact, I said silently, "If You are really there, God, then give me some proof. Move my pencil! ". What do you think happened just at that moment? Nope, not a chance. The pencil didn't move.
A week later, I was asked by a priest to participate in a panel discussion during another school's retreat. He wanted me to talk about my relationship with God. Seriously? I am still not sure why I said yes, but I did. At the retreat, I found myself seated in front of a large group of high school students, not at all sure what I was going to say. When my turn came, I stood up and began to talk, and something unusual happened: I could hear myself speaking, but I knew it was not "me". Words were pouring out of my mouth that could not possibly have come from my Doubting Thomas brain! When I was finished and sat down, I noticed that the room was dead quiet. You could have heard the proverbial pin drop. I do not remember what I actually said, but I do remember how I felt. The experience was deeply moving and inspirational, for all of us. What was THAT all about?
Two weeks later, I was participating in my own class retreat, in an "open discussion" about God and life. A boy sitting next to me started to share his opinion, and I could hear my thoughts and feelings coming out of his mouth. He, too, was questioning how it is that a "good" God could exist with all the suffering in the world. He doubted everything he had been taught by the Church, and I felt a tremendous amount of empathy for him. So much so that I bowed my head and begged God to take away his pain. Suddenly, my consciousness seemed to dissolve into a brilliant white light. At that moment, all of my questions and doubt simply disappeared. I felt a profound sense of love and joy. Everything about the world, including all of the suffering, made exquisite sense. I felt that all of us were whole and perfect, just the way we were. Each person, and every living thing on the planet, was totally and completely loved. I felt like I was finally Home. Although I lost track of the time, this profound experience probably lasted only seconds. But the aftereffect was also astounding. When I walked outside at the break, I could see brilliantly colored lines connecting all of the trees. I sensed that each one was in communication with the others, and with me. I felt joyful, peaceful and connected, and it lasted for three days.
Forty years later, I am still a student, trying to understand my extraordinary and powerful experience. I have learned to measure everything by its fundamental qualities: complete love, total acceptance, and forgiveness. If something is not simple, loving, and gentle, I am not interested.
The purpose of my prayer that day for the boy who was suffering was to relieve his pain and make a difference for him. This has continued to be my purpose. I have spent a lot of time and money to learn techniques that can help all of us reach that core state of love and forgiveness. I believe that it is time for all of us to heal ourselves, and that we have the potential to do so. I believe that every one of us is entitled to the exquisite joy and peace that I experienced early in life.
I leave you with the first slide I use for my workshops:
Forgiveness
Acceptance
Love
Perfect Body
Perfect Health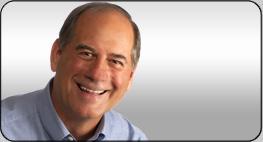 I believe that everyone can heal themselves, and that the key to healing is accessing the innate wisdom of the subconscious mind. The subconscious mind is constantly trying to communicate with us, but it does not use any language we are familiar with. Its method of communication is so unfamiliar, and sometimes subtle, that we largely ignore it. The Energy Psychology techniques that I use bridge that language gap and allow you to work with your subconscious to heal physical, emotional, and spiritual issues, to prosper, and to create a life that excites you.
Learn More > > >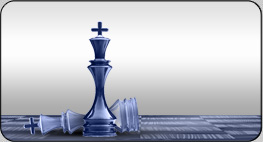 Dan has helped thousands of adults, teens and children with his empowering and cutting-edge approach. Because Energy Psychology accesses the wisdom of the client's own subconscious mind, no issue is too large to heal. Dan has helped clients cure their cancer, eliminate allergies, find happiness and success in school, relationships, and business, stop smoking, and to break through limiting beliefs. The feedback he has received ranges from a child's exclamation that "Mr. Lohrman is magical!" to heartfelt appreciation from people whose lives he has literally saved.
Learn More > > >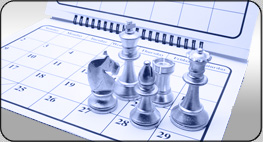 Check here frequently to keep up with Dan's travel and workshop schedule! Dan typically presents one or two-hour Energy Psychology workshops at holistic fairs and expos, which include practical, take-home techniques and information. In addition, he has slots available for 20-minute individual, semi-private sessions. Dan is also available to give interactive workshops to educators, professional counselors, personal coaches, health professionals, sports teams, and other groups. Contact him directly to schedule one in your city!
Learn More > > >