ABOUT DAN LOHRMAN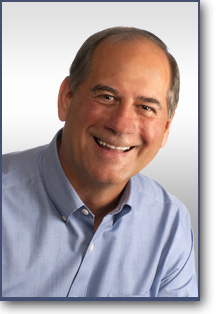 Daniel Lohrman, MA, MEd, is a master practitioner of Energy Psychology healing modalities, a gifted counselor, and a skilled teacher. His expertise is gained from over 30 years in the counseling field, in which he has helped thousands of children and adults with a wide range of emotional and physical issues.
Dan received a Bachelor of Arts degree in Psychology from Drake University in 1976. Raised in a devoted Catholic household, he followed the advice of a trusted priest and next enrolled in a Sulpician Seminary in Baltimore, Maryland. While in the seminary, he had the opportunity to participate in an est (Erhard Seminars Training) course. "The real purpose of est was to create space for people to participate in life – to experience true space and freedom in life" (Werner Erhard). It was during this course that Dan realized that although he was receiving an outstanding education, becoming a priest was not his calling. He graduated with a Master of Arts degree in Theology but did not complete the steps necessary to become ordained. He began his career as a school teacher and counselor shortly thereafter.
Dan went on to earn a Master of Education degree in Guidance and Counseling from Loyola College, and for the next 32 years, worked in the private and public education system. He saw countless students with issues ranging from despair over a romance gone wrong to parental neglect due to heroin addiction. On one school day, Dan could see up to 30 children in crisis. Many people have asked him how he avoided burn out from dealing every day with grief, violence, bullying, trauma, drug use and so many rampant adolescent emotions. His answer is simple: he saw every student's crisis as an opportunity for healing, and every student as being able to make that happen for themselves. Every one. Dan also worked with and presented workshops to parents, counselors, teachers, and other therapists. In 2012, Dan left the educational system in order to give full-time attention to his private practice.
Although trained in traditional counseling techniques, Dan's approach has always been a holistic one, so he was naturally fascinated when Energy Psychology techniques began to be introduced in the early 1980's. He was excited to learn the tools of Neuro-linguistic Programming (NLP) and received extensive training in that modality. He also received advanced training in hypnotherapy, the Emotional Freedom Technique (EFT), and Landmark Education's work with transformational technologies. Continuing his love of learning, Dan received advanced training in PSYCH-K® in 2012. He is currently a sought-after speaker on Energy Psychology and travels nationally to present workshops and hold private sessions.
Dan met the woman of his dreams in 1999 when she asked him out after the completion of a Landmark Education course in Relationships. They were married a year later. Shannon shares Dan's vision that we can heal the world by first healing ourselves, and (usually) laughs at his silly jokes. The Lohrmans relocated from Baltimore, Maryland, to Memphis, Tennessee, in 2009 when Shannon accepted a research management position at St. Jude Children's Research Hospital.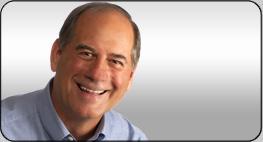 I believe that everyone can heal themselves, and that the key to healing is accessing the innate wisdom of the subconscious mind. The subconscious mind is constantly trying to communicate with us, but it does not use any language we are familiar with. Its method of communication is so unfamiliar, and sometimes subtle, that we largely ignore it. The Energy Psychology techniques that I use bridge that language gap and allow you to work with your subconscious to heal physical, emotional, and spiritual issues, to prosper, and to create a life that excites you.
Learn More > > >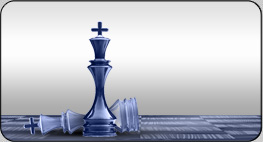 Dan has helped thousands of adults, teens and children with his empowering and cutting-edge approach. Because Energy Psychology accesses the wisdom of the client's own subconscious mind, no issue is too large to heal. Dan has helped clients cure their cancer, eliminate allergies, find happiness and success in school, relationships, and business, stop smoking, and to break through limiting beliefs. The feedback he has received ranges from a child's exclamation that "Mr. Lohrman is magical!" to heartfelt appreciation from people whose lives he has literally saved.
Learn More > > >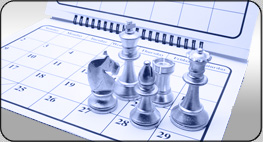 Check here frequently to keep up with Dan's travel and workshop schedule! Dan typically presents one or two-hour Energy Psychology workshops at holistic fairs and expos, which include practical, take-home techniques and information. In addition, he has slots available for 20-minute individual, semi-private sessions. Dan is also available to give interactive workshops to educators, professional counselors, personal coaches, health professionals, sports teams, and other groups. Contact him directly to schedule one in your city!
Learn More > > >